Wireless Microphone, Hire In Wellington
Wellington DJ hire Have high quality wireless microphones available for Hire in Wellington. We have lapel microphones with battery packs. And handheld microphones too. We can also supply you with wireless microphone stands. We have a mixer to use with the wireless microphones. It is an eight channel mixer to control the volumes and add digital effects if required.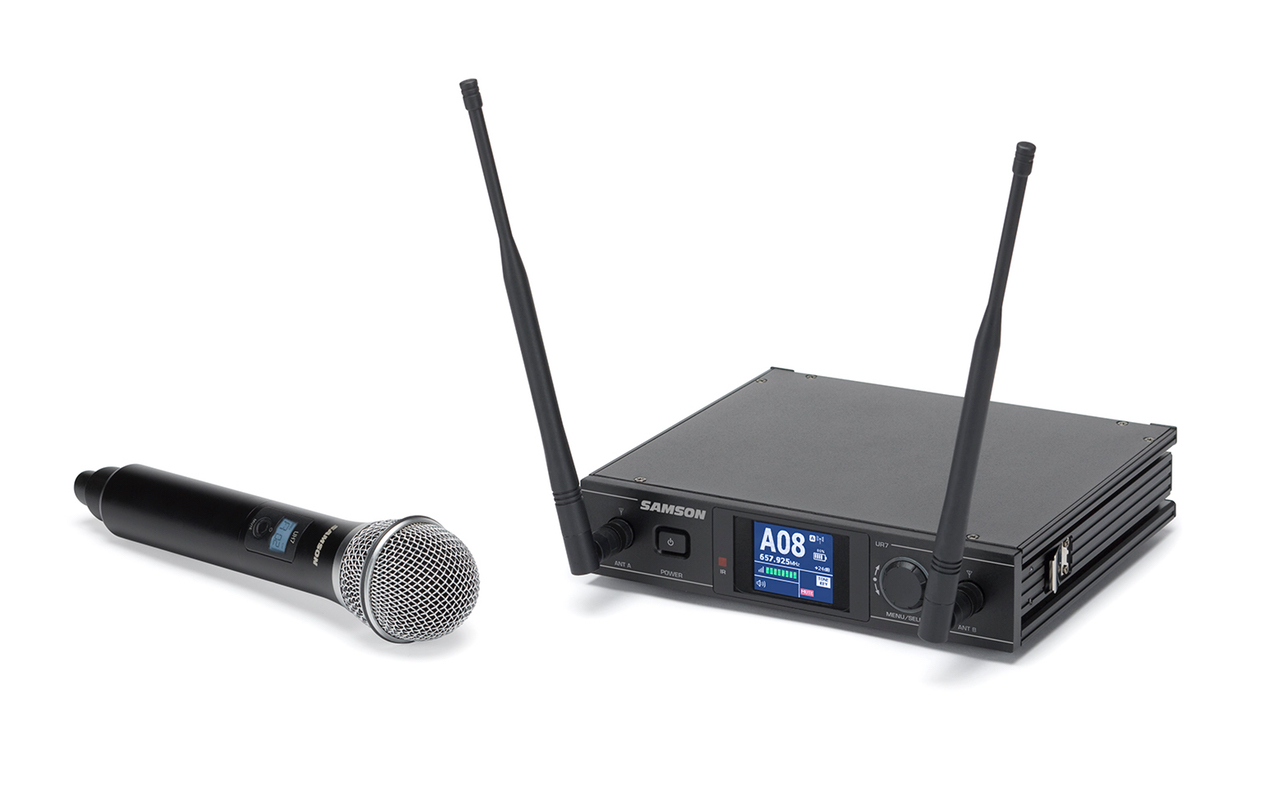 The Wireless Future
Samson's Synth 7 Handheld Wireless System delivers the performance and features normally reserved for more expensive systems. The system's all-metal receiver and transmitter each feature a user-friendly LCD display for superior performance monitoring. Also including an auto frequency spectrum analyzer, 100 channel options, a 300' wireless range and Samson's Q8 dynamic microphone element, the Synth 7 Handheld delivers high definition sound and professional UHF wireless performance at an unbeatable price.